Everyday Top in Mystic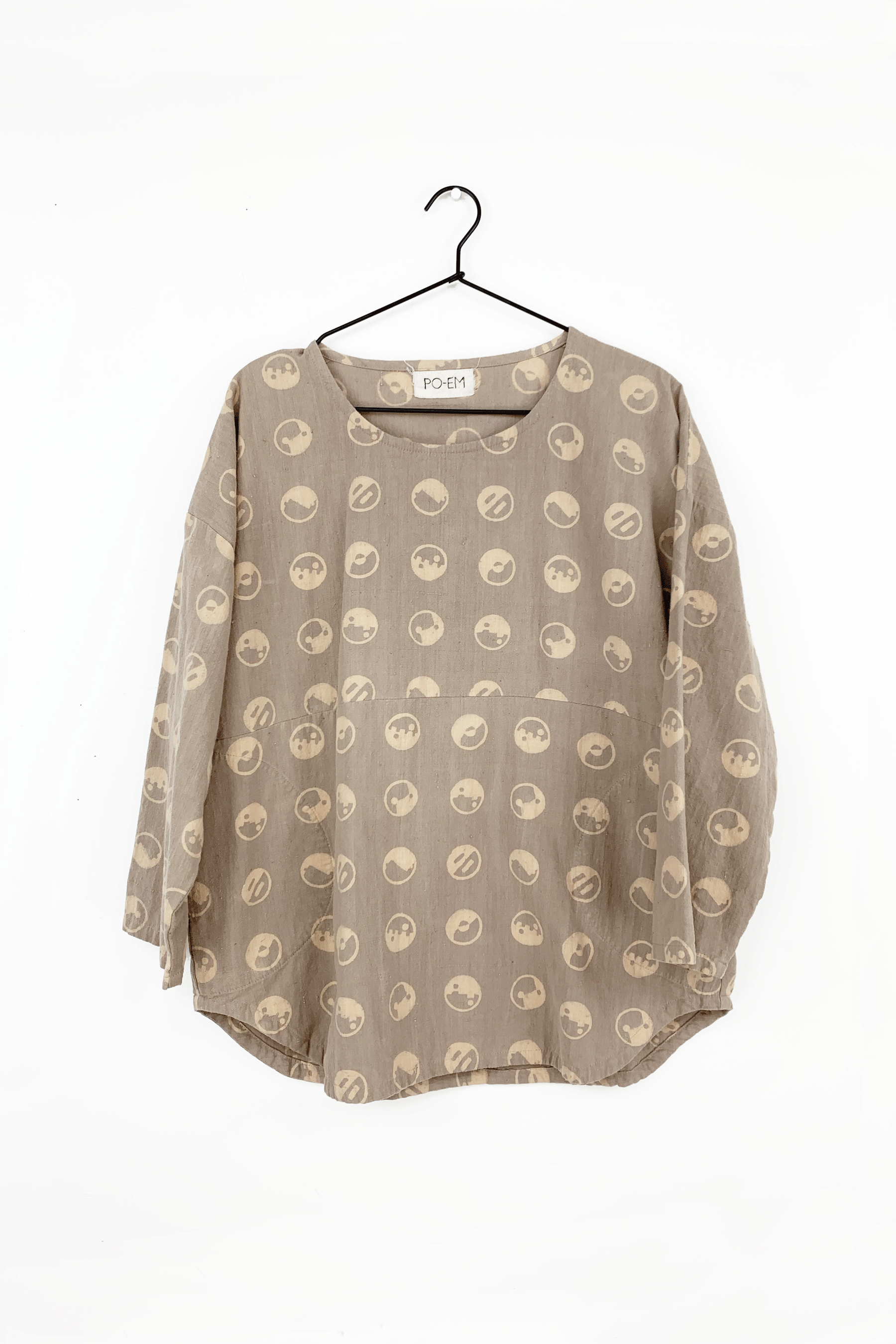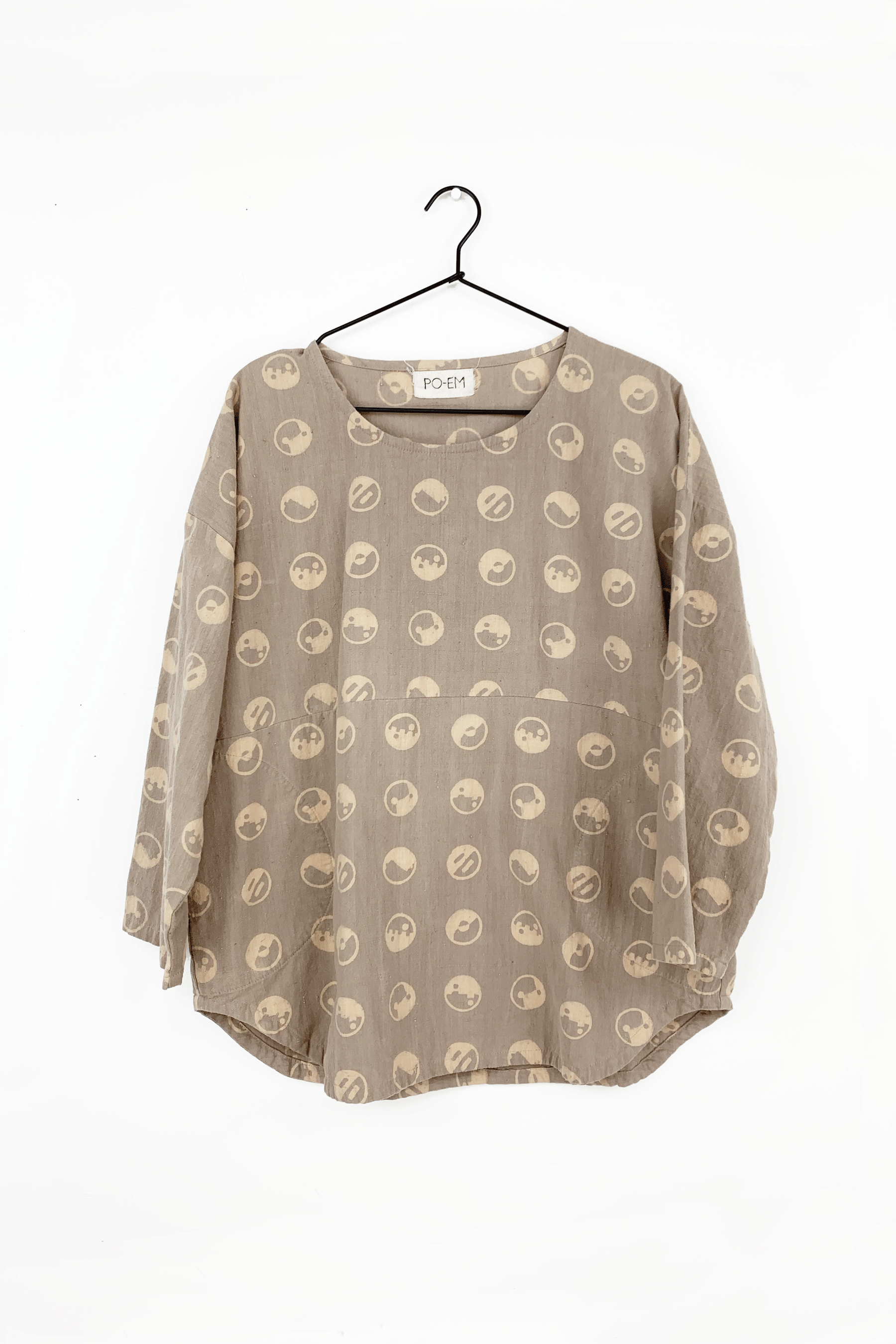 Everyday Top in Mystic
A boxy top crafted from homespun, handwoven lightweight cotton. Pockets.
Pattern created using a resist process, which involves block printing with mud to create the "mud-resist" and then naturally dyed - when washed off the "mud-resist" print leaves the areas that were not dyed. Pattern is a play on the iconic ying yang symbol through original depictions.
A precious handwoven textile - it will continue to soften and gain character with wear.
• 100% handwoven cotton
• Naturally dyed by hand
• Pattern created using resist printed block print
• Pockets
• Size options available XS - L
This is a great piece to wear often - it get's better and softer with use!
Only 3 available
Only 3 available
Only 3 available
Only 1 available
PO-EM garments are an ode to the natural and the unfussy. No zippers, no buttons. The pieces are meant to be useful, a bit roomy, and easy on the body, yet completely and wonderfully tactile.
XS Pit to Pit: 24.5" Length 25.5"
S Pit to Pit: 25.5" Length 25.75"
M Pit to Pit: 26.5" Length 26.25"
L Pit to Pit: 27.25" Length 27" (also labeled as O/S - Free-size)