Gimme Top in Indigo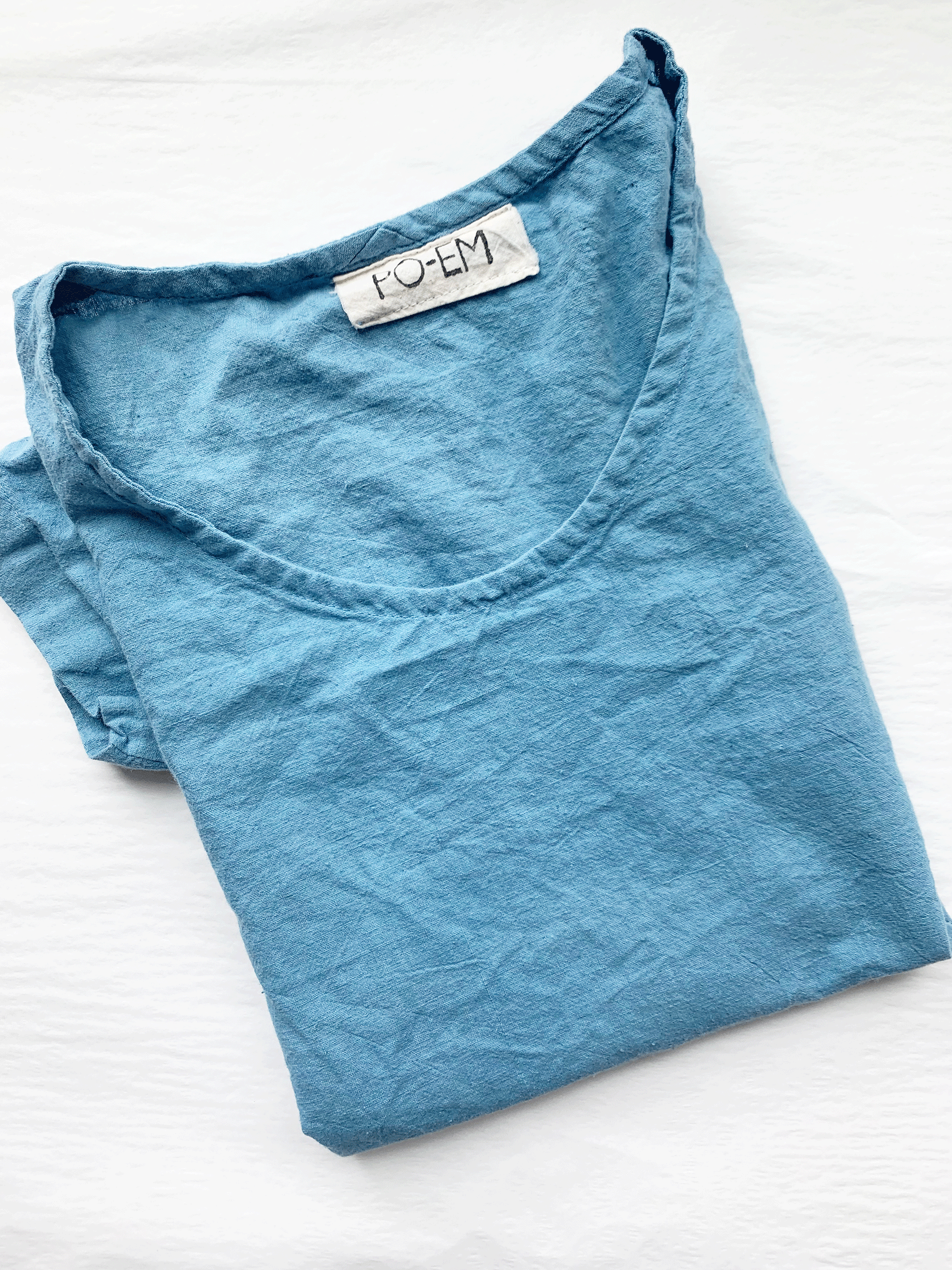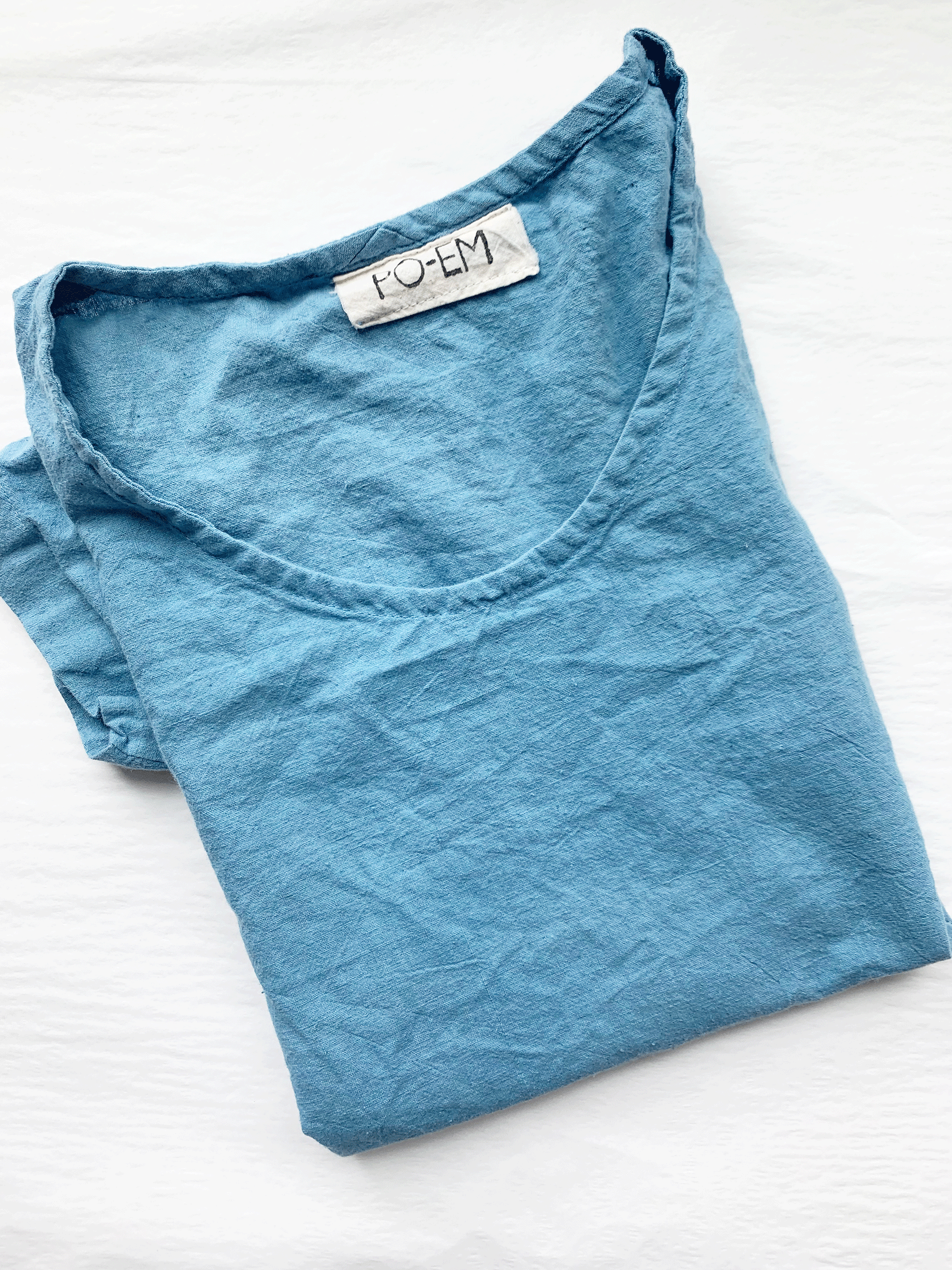 Gimme Top in Indigo
A useful boxy short-sleeve top made from soft lightweight homespun, handwoven cotton. The cotton is dyed by hand using indigo.
A precious handwoven textile - it will continue to soften and gain character with wear.
A roomy casual fit - meant to be worn often.
Only 1 available
Only 1 available
Only 2 available
PO-EM garments are an ode to the natural and the unfussy. No zippers, no buttons. These handmade pieces are meant to be useful, a bit roomy, and easy on the body, yet completely and wonderfully tactile.
X Small:
Pit to pit: 24.5"
Length: 23"
Small:
Pit to pit: 25.25"
Length: 24.25"

Medium:
Pit to pit: 27"
Length: 25"