Shammy Dress in Donne Kashish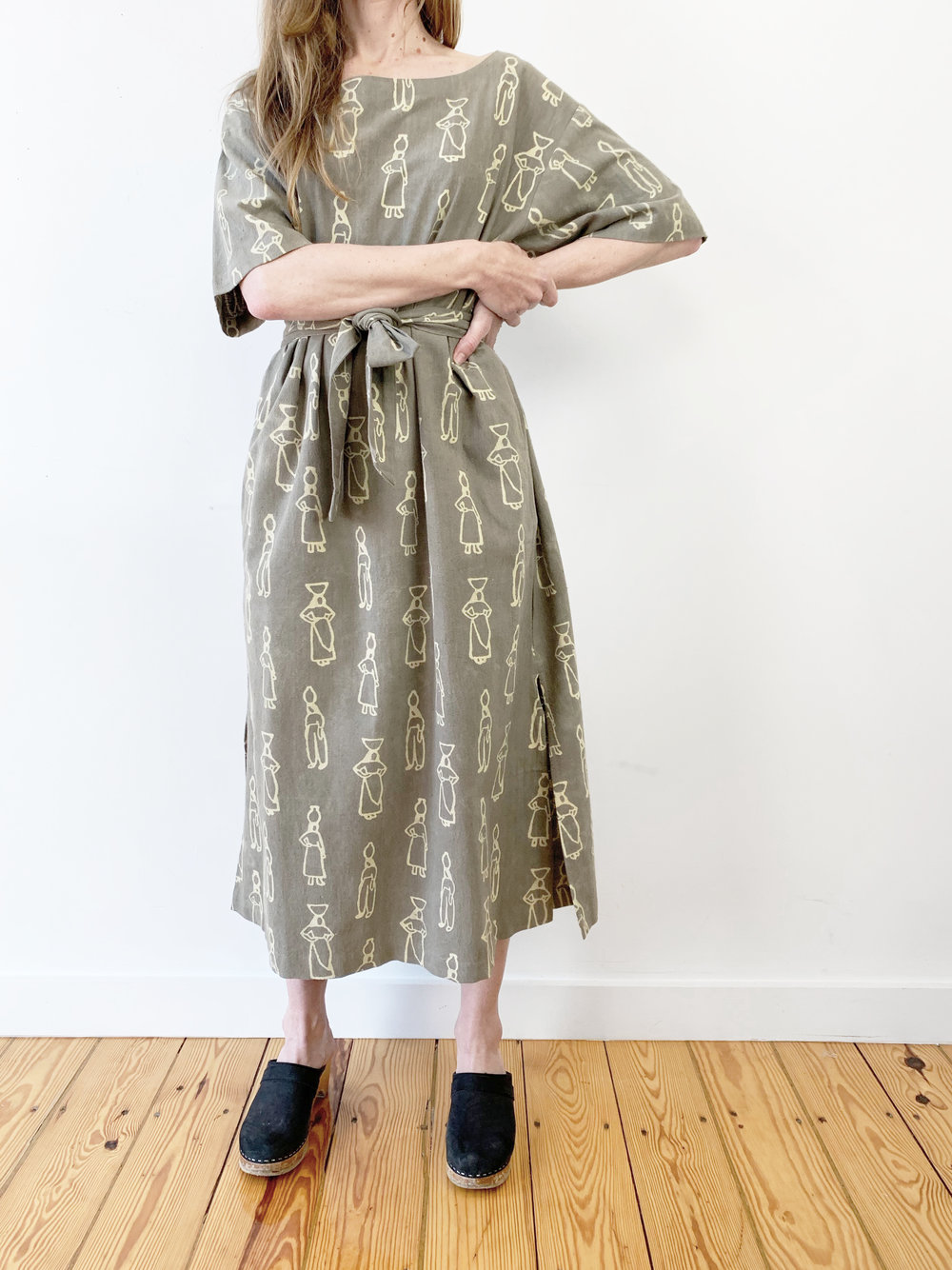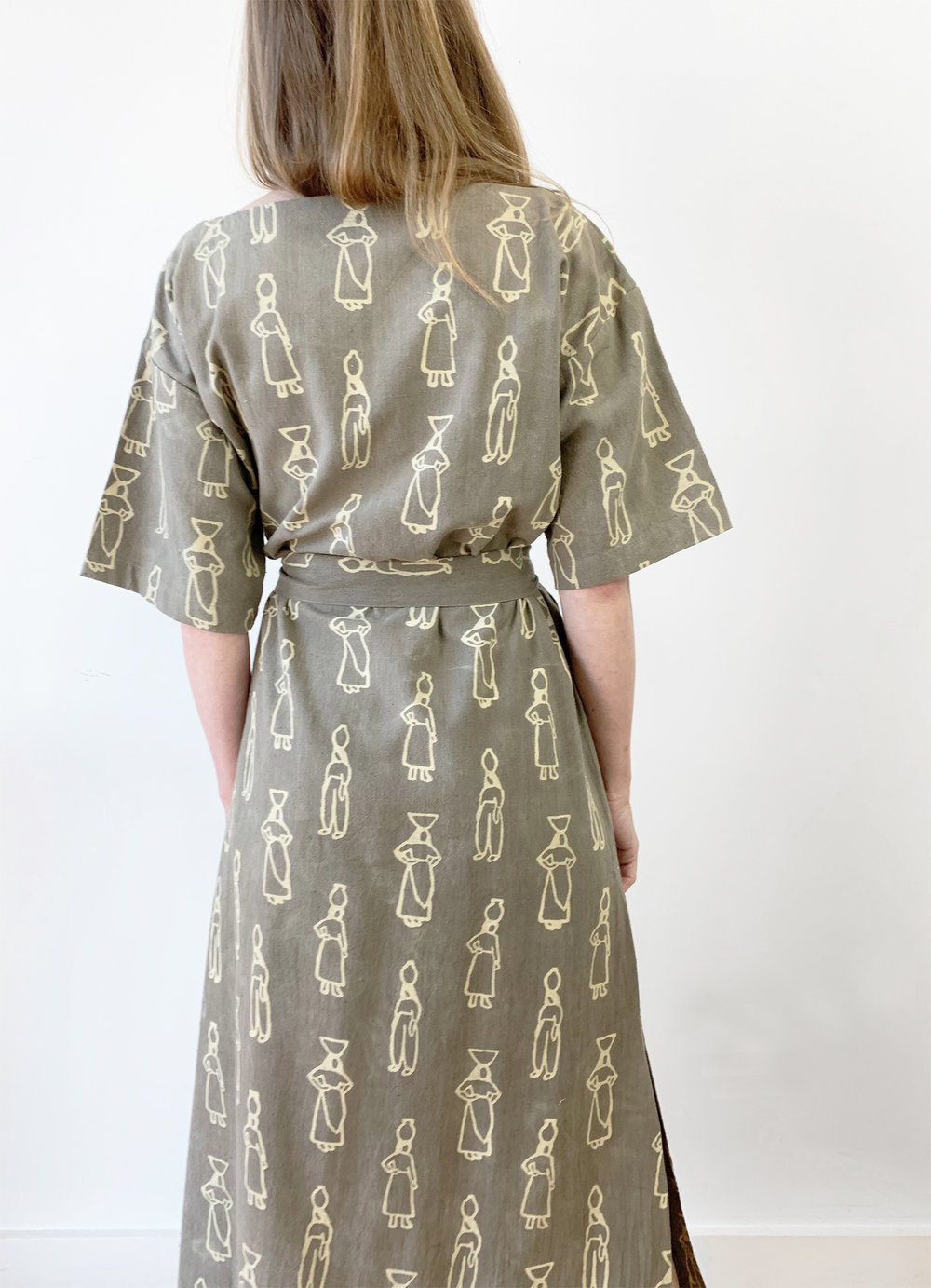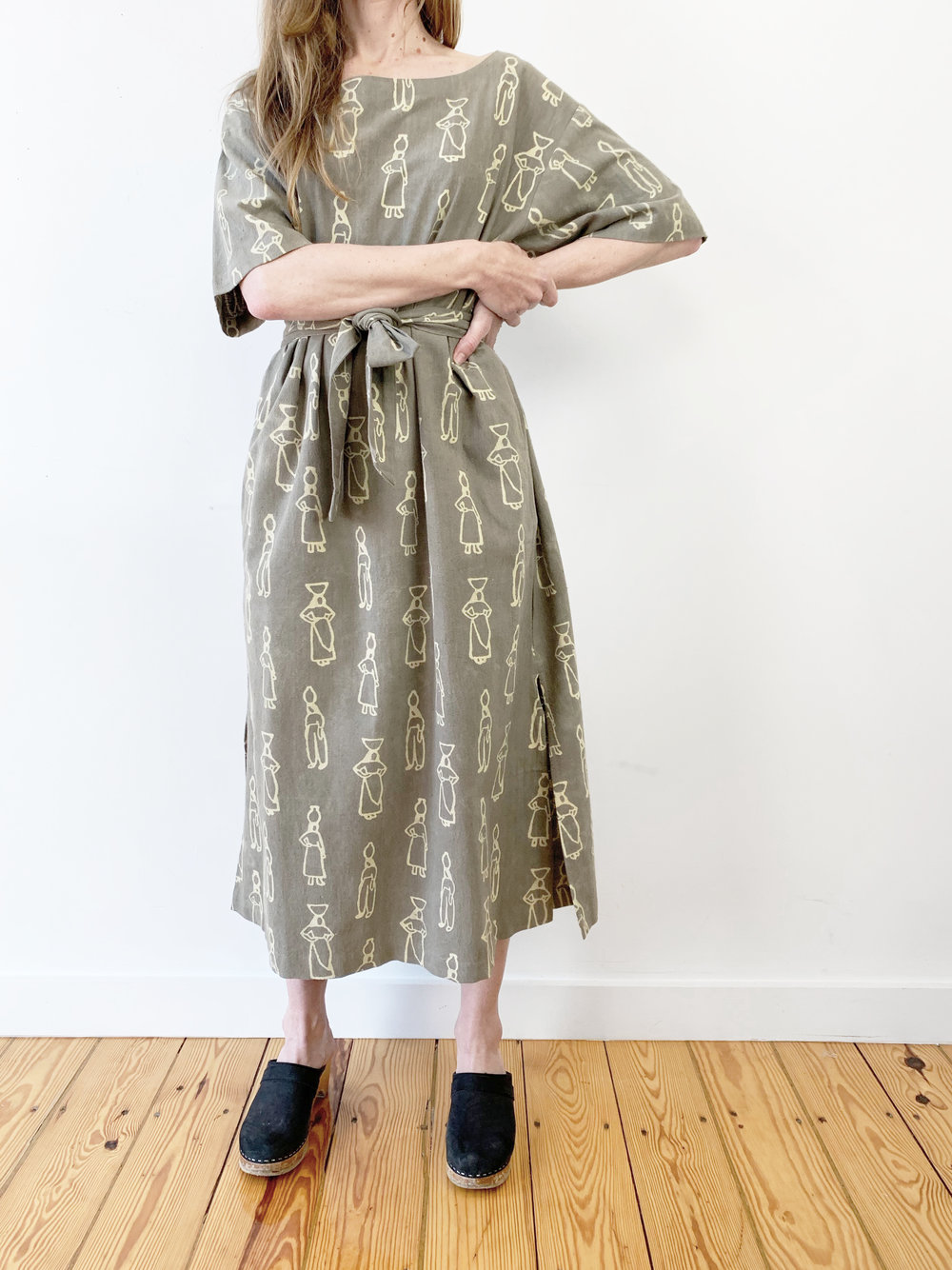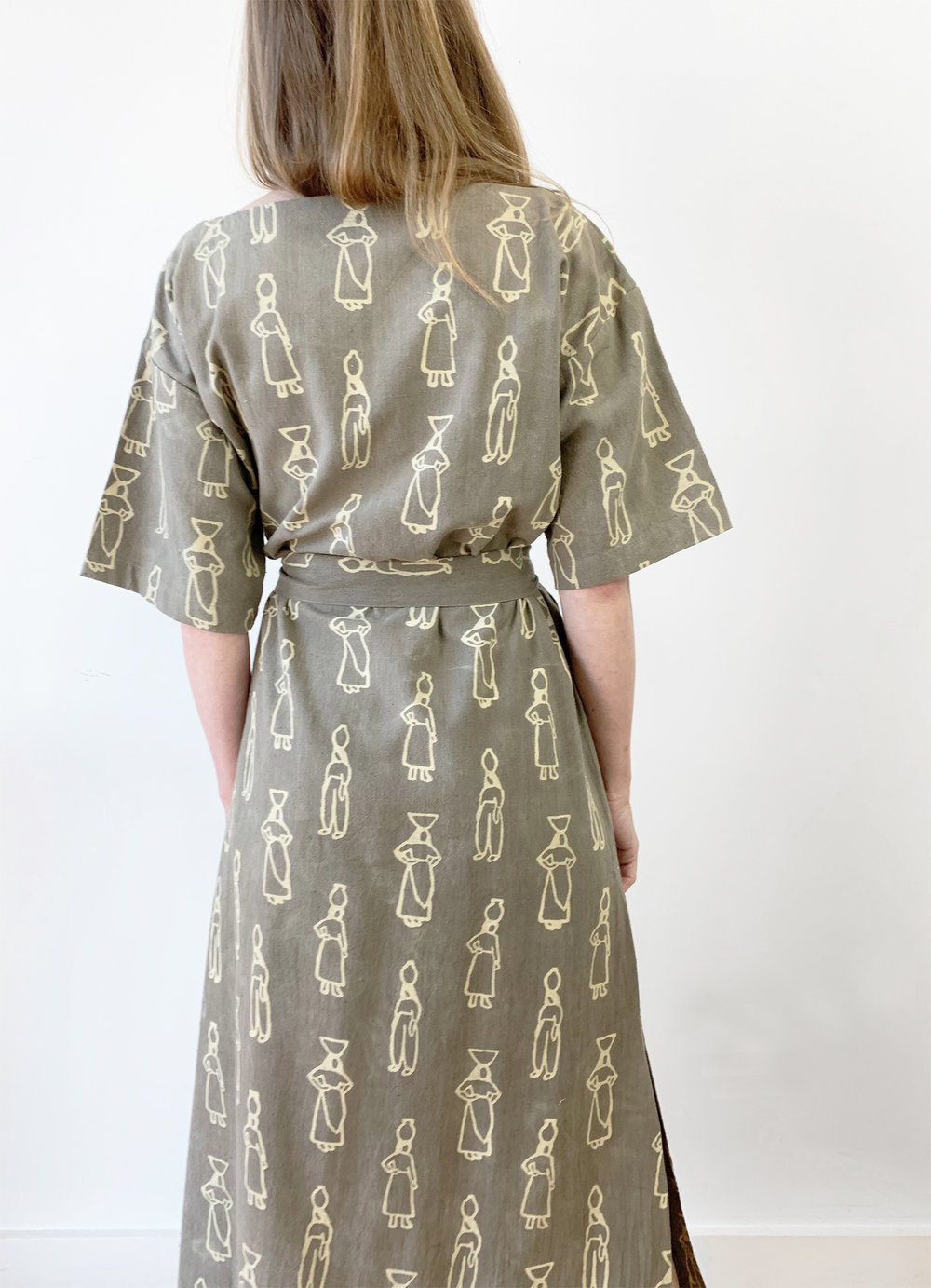 Shammy Dress in Donne Kashish
Handmade dress crafted from handwoven-homespun cotton, and block printed by hand. Elbow sleeves, wide boatneck, and a long length.
Wear two different ways - with or without sash.
• 100% handwoven cotton
• Pockets
• Block printed by hand
• Naturally dyed
Only 2 available
Only 2 available
Only 2 available
PO-EM garments are an ode to the natural and the unfussy. No zippers, no buttons. The pieces are meant to be useful and easy on the body, and wonderfully tactile to be enjoyed and cherished for their handmade process.
X-Small (measured flat)
Pit to Pit: 22.5"
Hips: 22"
Length: 44"
Small (measured flat)
Pit to Pit: 23.25"
Hips: 23"
Length: 44.25"

Medium (measured flat)
Pit to Pit: 25"
Hips: 24.25"
Length: 44"
Large (measured flat)
Pit to Pit: 25.5"
Hips: 25"
Length: 45"