Zero Waste Indigo Jacket SMALL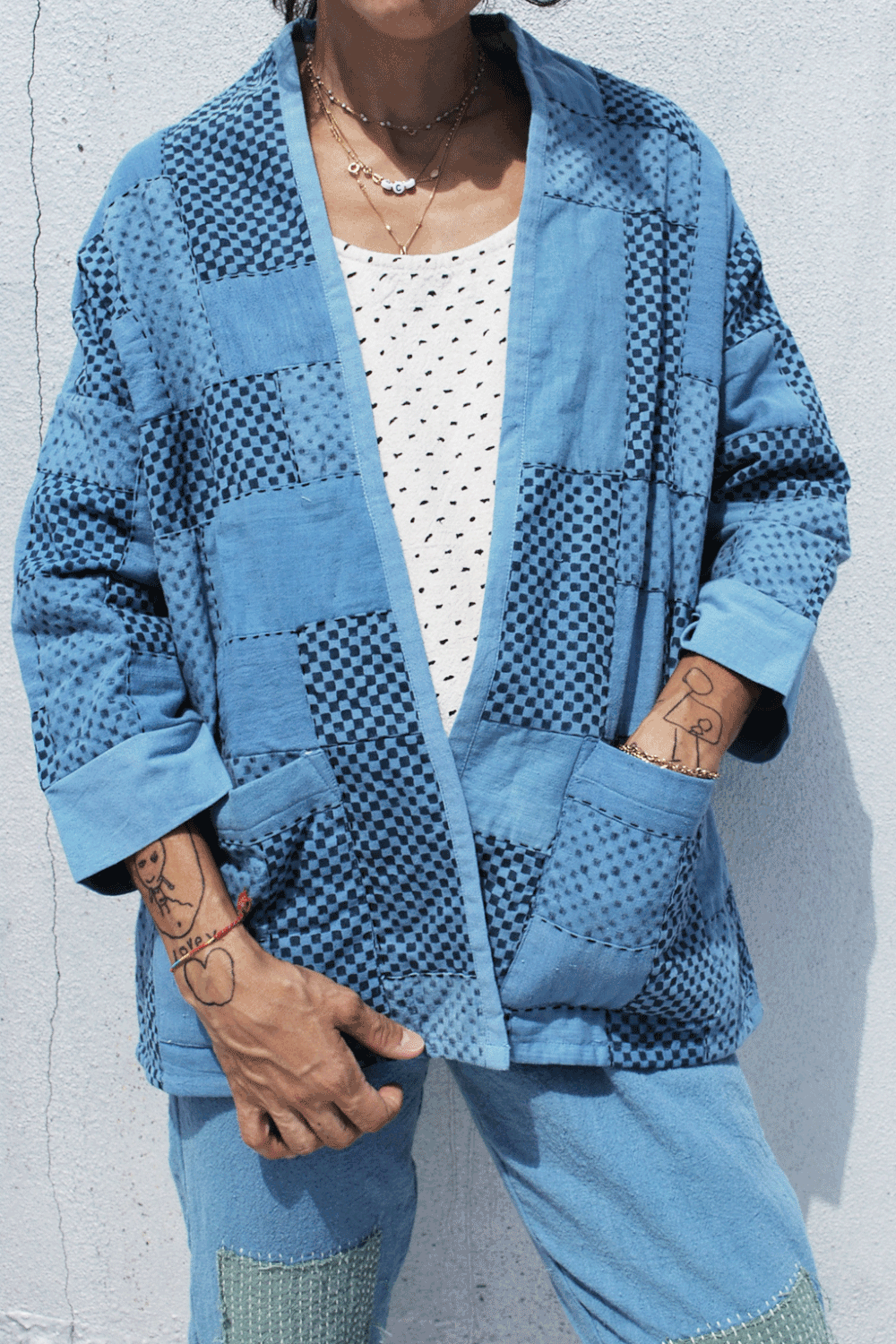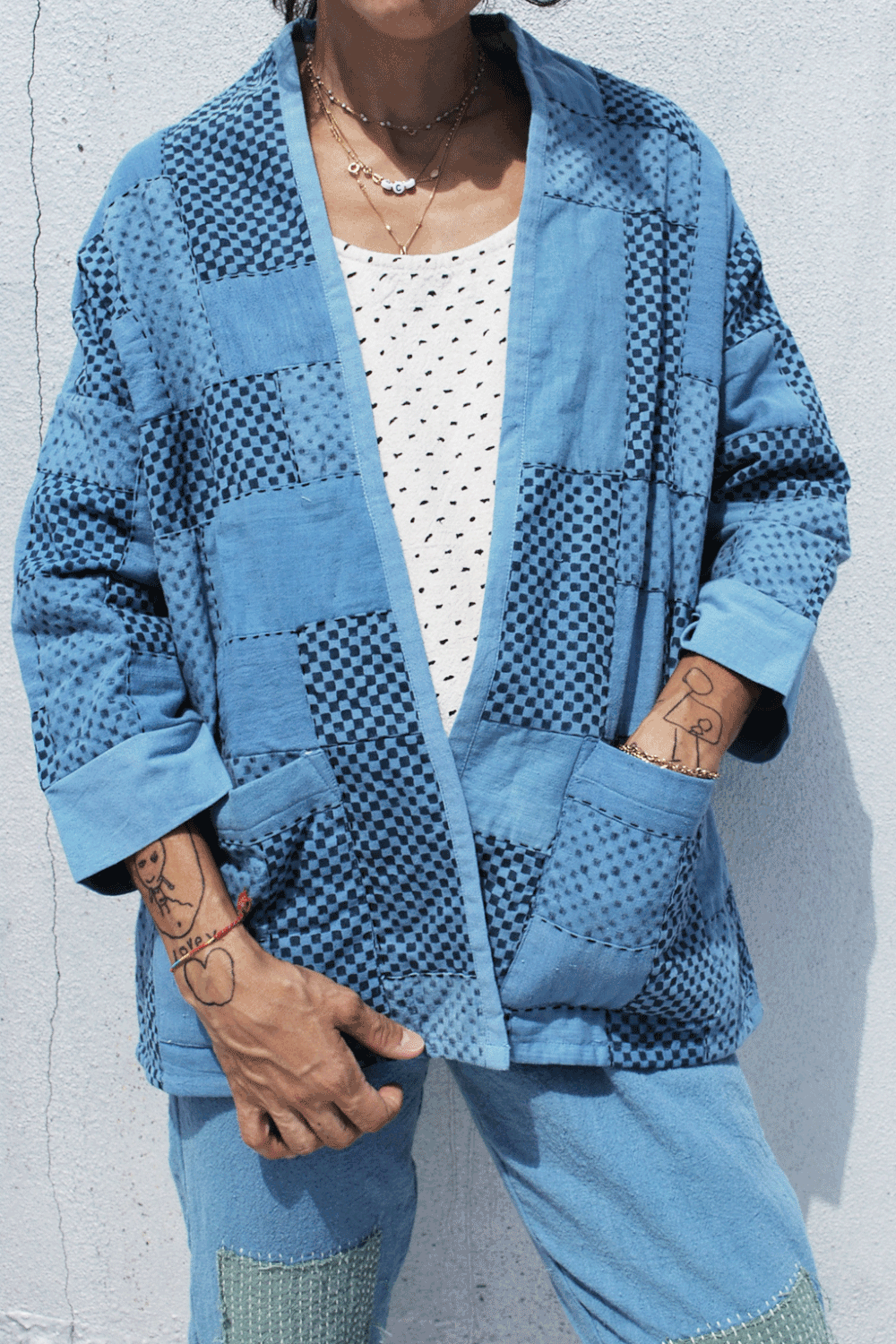 sold out
Zero Waste Indigo Jacket SMALL
Lined jacket crafted from PO-EM production scraps.
Size Small
One-of-a-kind
Handmade
• Block printed by hand
• Naturally dyed with indigo
• Fully lined
• Handwoven homespun cotton
• Hand-stitched quilted pattern
No buttons or fuss. A tactile handmade heirloom jacket to be enjoyed for years to come. Hand wash cold, hang dry.